The Synopsis
Downward Doghouse: ReImagined is an upcoming fan-made manga developed by NicoToonZ ComiX. Set 9-10 years later after the original show, Kai-Lan and her friends are attending school in Japan and made some friends there as well. But when an evil spirit returns (with some aid provided by one human), they must come up with a plan to save both Asian countries (China and Japan) before the darkness returns to the land.
Development
Development began in late 1992 as a movie. Planing was made but soon after late 1994, the thing was scrapped. The following year, development changed to a comic series which were supposed to be short chapters of them doing stuff like saving a park or coming across rivalry.Then yet another comic was planned where Kai-Lan is a super magical girl. Eventually in 1996, the manga eventually was to introduce characters from other films and TV shows. Sadly, that didn't got finalized but in August of 1997, the story finally is taking shape and the story finally got completed in 1998.
Production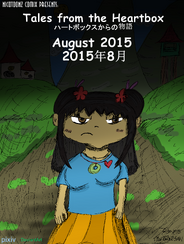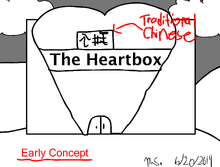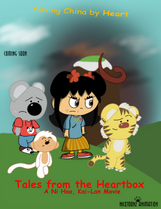 Pre-Production
The manga begun pre-production the same time it was in development in 1996 before moving computers, where for the next 2 years stuck in development. It originally was going to be a fan-made movie before going back and forth with the project. When writing out an overview for the project, it was finally clear it needs to be in manga form. However, it'll also include a somewhat recreated "anime screenshot" look and having the "film-comic" technique..